Vision Canopies and Awnings for Stores & Custom Canopy Systems
Vision® is a custom canopy system with your choice of glass, acrylic panels or perforated metal. Assembled in any combination you desire. You can showcase your "brand" signature with this in-house designed and built canopy system.


Unique Canopy Design on exterior for AAA Car Care Center in Springfield, NJ. Starts as a sketch and comes out as a unique installation and identity.
VISION SERIES PRODUCT BROCHURE
VIEW THE VISION SERIES IMAGE GALLERY
---
MASA has decided to engage with

3form

A leading manufacturer of architectural decorative resin and glass products – for specific models of our Vision Series canopies.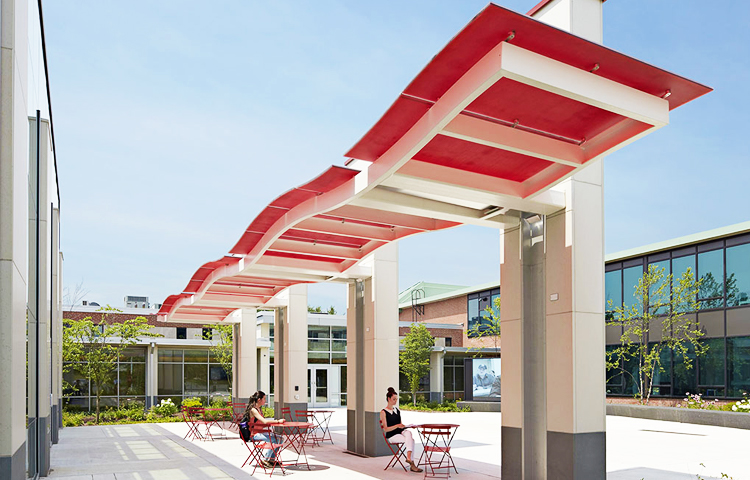 The architectural decorative resin and glass product manufacturer, 3form brings its vast design and manufacturing experience and, in partnership, we believe we can bring one-of-a-kind products to our market. The combination will enlighten design professionals to a new world of color, light transfer, and outstanding aesthetic within the build. The merger of materials from MASA and 3form will take a natural course of expansive design within our collective markets while adding to MASA's current offerings.
EXPLORE 3FORM CANOPIES IN THE VISION SERIES IMAGE GALLERY