Do you have a commercial facility like a store or a business? Then, you must have a commercial building too. You have to maintain the building as well and ensure it is facilitated with all kinds of things which will make the experience of your clients or customers comfortable and convenient. This also includes installing awnings for your house. This will protect the building from the direct rays of the run or damage due to heavy rainfall. We, at MASA Architectural Canopies, can be the right choice for you. We are an established and experienced company which can help you with the design, build, and installation of canopies, aluminum frames, ecoshades, extrudecks, and so on. We are known for our quality products and skilled craftsmanship. So, if you are interested in getting awnings for your commercial facility, you can opt for us.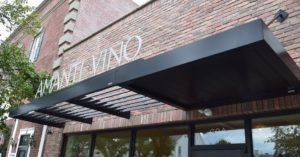 Here, we have put together a few things to lookout for while choosing the awnings for your commercial facility. Take a look.
Quality
You should ensure that the awnings are made of good quality materials. It should last for long because after all, you are going to spend your hard earned money on it. So, the quality of the product should be great.
2. Design
Another thing that you have to keep in mind is the design of the awnings. It needs to be suitable for the architecture and the exterior decor of the building. The more beautiful the design, the better it will be its appeal. This will also increase the overall value of your property.
3. Cost
Lastly, you also have to make sure that the total cost of these awnings are suitable for your budget. You cannot exceed these as you will have other business expenses too. If required, you should take quotes from others and then choose wisely.
So, if you are thinking of hiring us, then contact us today.