Do you own a commercial facility like an office building, a retail store, or a school? Well, it is not enough to have the right strategies or marketing plans for these kinds of buildings; you must also be able to maintain these systems in order to ensure uninterrupted functioning and smooth comfortable service. For this, you might have to even install several elements in the house. One such element would be the high-quality canopies that protect you, your employees, or customers visiting your commercial facility from the scorching rays of the sun or the pouring rainfall. We, at MASA Architectural Canopies, can offer you custom canopies for your business. We are an established and reliable company providing you with durable, smartly designed, and affordable solutions for your canopy requirements. With our great designs, high durability, and affordable pricing, we have become a popular option among many clients. So, if you are thinking about installing such customized canopies, then you must opt for us.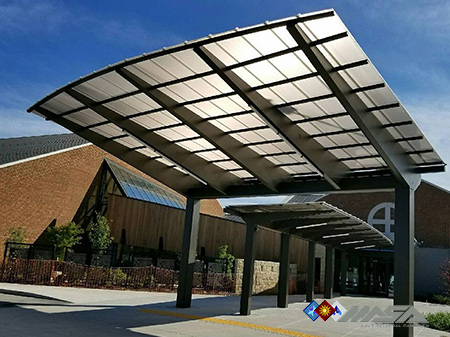 Here, we have put together a few vital questions that you must ask a company before placing your order for custom canopies. Take a look.
Do you also help with the installation of custom canopies?
It is more convenient if you get customized canopies and its installation from the same place. Or else, you will have to bear the hassle of hiring another place to get these canopies installed. That is why you should enquire if the company can also offer you installation services or not.
Do you offer free quotes for the canopy installations?
If you get estimates from the company about the price of these custom canopies, you will be able to decide if it is feasible for your pockets or not. You might even be able to compare it with the other companies if you have these quotes ready.
So, if you are thinking of choosing our customized canopy solutions, then contact us today.