Do you want to start your own retail store? Or do you already own one? Whether your store is a new or an old one, you have to ensure that your customers and employees are both comfortable in your store. As all business owner, your responsibility is not just towards your business development or brand promotion, but you also have to make sure that your commercial facility is equipped with all kinds of facilities that make the shopping experience both quite enticing and relaxing. One of the steps in this regard would be to install store awnings which will protect the building from weather damage and your employees will also not have to wait outside in the scorching heat or pouring rains as there will be a shade above their head. We, at MASA Architectural Canopies, Can be the right choice for you. We have over three decades of experience and can offer you a variety of products for sun damage protection. Right from earnings come out extrudeck to ecoshades, and much more, we have everything for you. So, if you are looking for some kind of awnings for your commercial store, then you can pick us.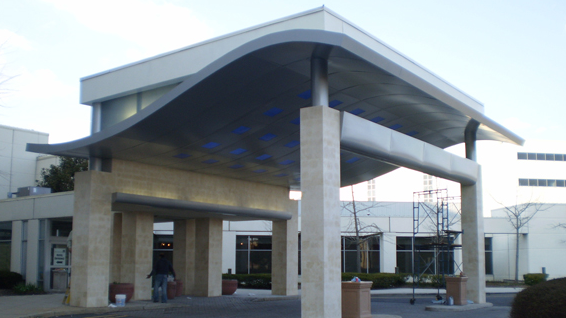 Here, we have put together a few factors to lookout for while choosing a company your store awnings. Take a look. 
You must focus on the quality of the product whenever you are choosing a company for awnings. You should make sure that the awnings are made from good materials so that these not just look appealing but also last longer. After all, you are making an investment with your hard earned money.
It is not just enough for you to choose a company which builds and designs quality awnings for your store but you also have to install it in order to experience its benefits. That is why you should look for a company which will help you with easy installations too.
So, if you think we can be of any help with your store awnings, then contact us now.