It's no secret that awnings can make any space look better. By adding personality and depth to buildings and shops, awnings are a great choice for building owners. However, not all awnings are built the same.
While cheap cloth awnings may look good, they are not the optimal choice for the building owner looking to take full advantage of awning designs.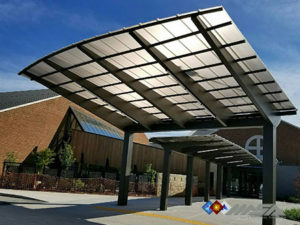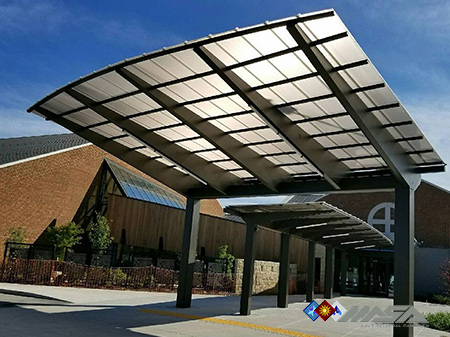 Aluminum awnings, on the other hand, are the ideal choice for businesses and buildings of all sizes, and here's why:
Aluminum awnings are the best awning design choice for shade control. Not only does shade provide workers and clients with a comfortable outdoor atmosphere, but it can cut down on energy consumption and make indoor spaces cooler.
Aluminum awnings are 100% customizable and able to accommodate your unique design preferences. Whether you're looking for a small door awning or to cover a large outdoor space, aluminum awnings get the job done.
Aluminum awnings are amongst the most durable and practical awning options due to their durability. With style that lasts for years to come, these outdoor awnings won't need to be replaced any time soon.
At MASA Architectural Canopies we are proud to provide your building with aluminum awning designs. Handling all aspects of design, architecture, and engineering in-house, we cut out the middle-man and streamline the process, so your aluminum awning can be installed ASAP. As one of the nation's leaders in canopy and awning design and engineering, we work with you to create customized aluminum awning solutions that add function and beauty to your business and/or building.
With three major facilities located on the East Coast, we utilize strategic partnerships with a nationwide audience to bring you thoughtful and innovative designs. Call us today at 800-761-7446 for more info on aluminum awnings for your building!