Do you have a residential property or a commercial space? Regardless of the kind of property you have, you must have an outdoor area which you wish to utilize perfectly. But it could be inconvenient to use this space without an awning. The impact of the weather changes could affect you as well as your exterior property. It might be difficult for you to walk around your front yard or back yard in the scorching heat or during a hard downpour. Or if you have an office, it might be difficult for you to move from one building to another in such weather conditions. Also, the other outdoor furniture or the vehicles parked in the area might be damaged in such extreme weather. This could be prevented if you have awnings installed in your home exteriors. We, at MASA Architectural Canopies, can be the right choice for you. We are an experienced and reputed company offering you high-quality, sturdy, and durable aluminum awnings and canopies. We are known for our great quality and wonderful designs. So, if you belong to areas like, then you can rely on us.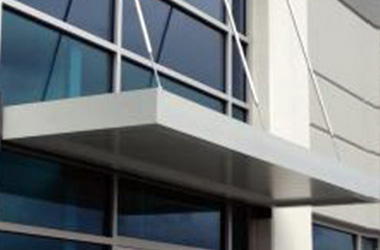 Here, we have enlisted a few things to always look for in your awnings. Take a look. 
Since, you are going to invest your hard earned money on this kind of a structure, you should make sure that it does not give away easily or break down after slight wear and tear. That is why you need to make sure that the awnings you are buying should be strong and last for a long time.
Nowadays, it is not enough for your awnings to just stand strong or serve its purpose of providing the right kind of shade but it also must be aesthetically appealing and suit the rest of your home exterior. So, you should focus on the design of the awnings too.
And if you think we can provide you with the right kind of awnings, then you must contact us today.