Are you running a commercial business? Have you built a commercial building for your business or are planning to build one? You must understand that the design and architecture of your building is also important along with the facilities that you are equipping your office with. The design of the building adds to the aesthetic value of your property and impacts the impression of the clients, business partners, and employees of your business. You must design the area keeping in mind the comfort of the people visiting your office. That is why you should have a canopy too in your office exterior to protect you from the heat and rain. We, at MASA Architectural Canopies, can help you with canopy architecture and design. We are an established and reliable company that can help you build, design, and install canopies, extrudecks, awnings, and much more for your commercial space. So, if you are thinking of getting a canopy, you should opt for us without any delay.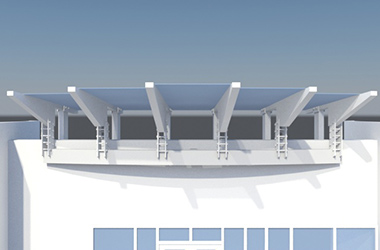 Here, we have put together a few factors to look out for while hiring a canopy architecture and design company. Take a look.
Firstly, you should ensure that the company you are choosing has a good standing in the market. You should make it a point that you check the client reviews and online ratings. This will help you understand the sort of reputation they have and if you can expect quality services from them.
Next, you must understand that the design and architecture you will get will depend on the company employees. That is why you should make sure that the company you are choosing has experienced, skilled, and efficient staff. Go through their background and qualifications to make a wise choice.
And if you are interested in choosing us for designing your canopy system, then contact us now.