Whether you are looking to update the look of your building or want to replace old and outdated awnings or canopies, having a commercial metal canopy will make all of the difference for your commercial space. The team from MASA Architectural Canopies can help you find the right commercial metal canopy for any building and design needs. Sometimes having a contrasting color for your aluminum awning is enough to really set your building apart from the rest. Other times having a unique style to your aluminum awning is called for. Whatever your needs are, MASA Architectural Canopies has the solution.
Benefits to a Metal Canopy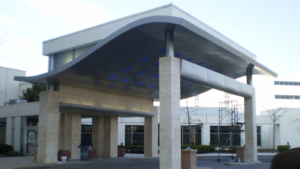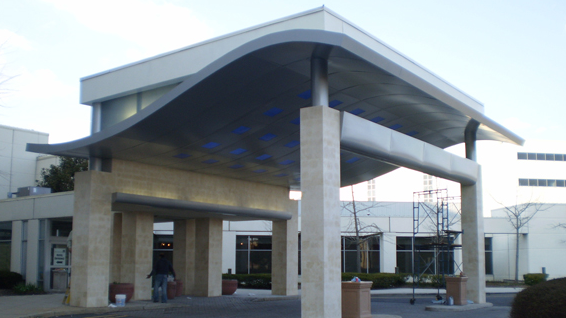 A canopy is one of the first things people see as they approach your building. Not only do these make an impression, but metal canopies also serve several purposes and deliver benefits. They are designed to be able to withstand strong winds, beating rain and sun, as well as a snow load in northern climates, or from hail. A metal canopy can also be colored to match your building or business, helping to make it an eye-catching addition to your building.
Because they are built to last a lot longer than fabric canopies, metal canopies are a much more cost-effective option. They can last for decades because they are so well built, whereas fabric ones just won't last that long. This means that your customers can always count on some shelter from the beating sun, driving rain, or pounding hail as they enter your business.
When you have MASA Architectural Canopies make your metal canopy, you have not only a great range of colors to pick from, but you also have the ability to create a unique style to your canopy. Combined, these options will ensure that your building's canopy will not only jazz up your building but will also capture the eyes of everyone passing by.
Variety in Metal Canopies
One type of canopy that we often provide for our clients is the louver canopy (or louvered canopy). These are the canopies that consist of a series of parallel louvers to create a free-flowing effect that can intermingle sunlight with shade in interesting ways. A louver canopy could be used over a large patio, or above a walkway leading between buildings on a corporate or school campus. When you are ready to make your building stand out from the rest, contact MASA Architectural Canopies to learn what options you have.