Nowadays, the world has a plethora of options to choose from when designing their homes or business ventures. For retailers specifically, who are constantly looking for ways to have design additions that will be functional and aesthetic, custom canopies have become a recent favorite. Apart from the custom window and door canopies that one might choose from, you can also go for a front facing canopy for your retail space. While the former is mostly used for sun and weather resistance, the latter is part of a conscious branding effort. For this purpose, look no further than Architectural Canopies, where we offer different kinds of canopies including the Extrudeck Canopy system and Eco-shade Sunshade system. These not only add elegance and durability to your structure but also keep the immediate area of your property dry and cool.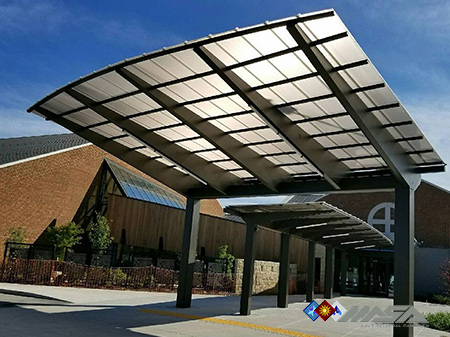 However, with the variety available in the market, it might get difficult to select the right canopy for your property. Here are two guidelines that could help:
Determine the Purpose and Fit of the Canopy:
Custom canopies can be utilized for different ventures. Hence, before investing on a canopy, you need to ask yourself exactly what purpose you need it for. For instance, if you need it for branding purposes, then adding a logo of your company might be good business idea to capture attention from the public and passers-by. Also make sure that the canopy is the right size and fits according to your building structure.
After selecting the appropriate size and shape for your desired canopy, make sure that you choose the right frame too. You should keep in mind that a frame is not just added to the canopy for an aesthetic appeal or design purposes only but it is something that holds the structure together. Therefore, check for the sturdiness, strength and reliability of the frame along with its comparative weight.
If you want to know more or get a quote, contact us now!