Do you run a restaurant or a retail store? No matter which industry you cater to, you must realize the importance of your commercial space. You must equip your commercial space with all the facilities that make your lives more convenient and help you grow your business. Protecting your commercial space from damage or providing comfort to your clients or customers is also one essential way to ensure you save yourself from losses as well as get more business. Awnings are therefore necessary for your store or eatery. These act as a protecting shield during rainfall or scorching heat in summers. Your building is protected from severe damage, making them more long-lasting. And the customers waiting outside your restaurant or store are also comfortable with such a shade above their heads. We, at MASA Architectural Canopies, can be the right choice for you. We are an experienced and established company that offers sustainable outdoor awnings, canopies, ecoshades, extrudeck, and so on. Right from building, designing, and installing, we can help you with everything. So, if you wanted to make such investments for your commercial space, you can rely on us.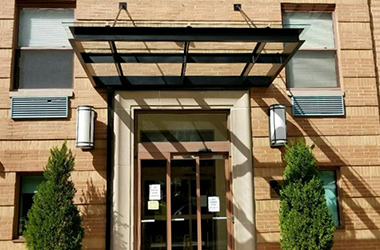 Here, we have put together a few essentials to check about an outdoor awnings company. Take a look.
In order to build, design, or even install the awnings, you have to ensure that the company you are choosing has efficient, knowledgeable, and well-trained technicians. So, you must check the staff before making a choice.
The budget is an important factor while choosing an outdoor awning company. You must ensure that the price of the awnings is feasible for your pockets. If possible, take quotes from various companies and then match it with your budget or compare it with other companies to choose wisely.
And if you are thinking about choosing us, then quickly contact us today.