Are you planning to remodel your outdoors? Nowadays, there are so many changes that you can do to your home exterior in order to make it prettier and more useful. If you are remodeling your exterior, then you should incorporate all the elements which are suitable for your home. One of the ways you can add more comfort and convenience to your outdoor is by adding awnings to it. Keep your exterior and its furniture or decorative pieces protected from the blows of the weather by using awnings in your home exterior. We, at MASA Architectural Canopies, are what you have been looking for. If you want quality outdoor awnings, then you need to resort to us. We manufacture, build, and install all kinds of awnings for your residential or commercial properties. We have been in this field for a long time and have created a remarkable reputation among all our clients. So, you can rely on our awnings for your outdoors.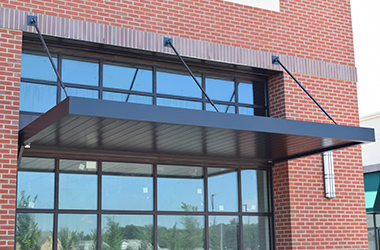 Here, we have put together a few aspects to compare while you are selecting the right awnings for your space. Take a look.
First of all, needless to say, you will need to pay attention to the quality of the awnings before making a purchase. You must ensure that the product not only is able to endure the blows of nature but also bear the regular wear and tear to last for a long time. That is you must compare the durability before choosing your awnings.
You must not forget that the design of the awnings is also crucial for the awnings you are buying. You have to ensure that it enhances the look and feel of the entire outdoor along with serving it's function. Therefore, it is important to compare the design of the awnings too.
So, after comparing these factors, if you think we can be the right choice for you, contact us today.