Believe it or not, awnings can be an integral part of a building's design. With aesthetic appeal and functionality, custom commercial awnings can make your business look great and offer clients and workers with shelter from the sun and harsh winter months.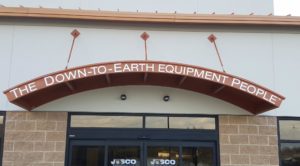 If your business doesn't have an awning, then you're missing out! Custom commercial awnings offer a range of benefits including:
More Visibility
Awnings can act as an eye-catching design element that brings clients to your door. As an inviting and attractive design element, you may be surprised at just how much more business you'll get with custom commercial awnings for your business.
Increased Space
If your business makes use of outdoor spaces, then you should have a custom commercial awning installed. From cafés to restaurants, awnings make your outdoor spaces more comfortable for your customers in all seasons of the year.
Marketing
Certain custom awning styles can be customized to display your brand, colors, and/or logo. Effortlessly marketing your business, awnings are a versatile and affordable form of 24/7 advertising for your business.
Savings
Did you know that protection from the sun can actually lower your cooling bill? Spend less on air conditioning by investing in awnings that keep sun out, and keep costs down.
Our team of skilled craftsman and technicians at MASA Architectural Canopies provide your business with custom commercial awnings that match your business, budget, and personal style. Following a concise process, we streamline custom commercial awning installation by offering all design-build services in-house. By cutting out the middle man, we ensure unmatched customer satisfaction when it comes to pricing, quality, and communication.
With years of experience and a dedication to providing you with the custom awning technology that you desire, we are the preferred choice for custom commercial awnings for businesses large and small. Contact us today to learn more about our awning options for your business.