You see them everywhere, but likely don't give them much of a thought. Metal awnings adorn so many commercial buildings that we can sometimes take them for granted, but they provide a number of benefits to the building and the occupants. When you are looking for an experienced metal awning manufacturer, look no further than MASA Architectural Canopies. We have developed many different lines of awnings that work well on most buildings, plus, we can work with you to develop a custom metal awning for your building. Contact us now to learn more about having us make your metal awning.
Why Work With a Metal Awning Manufacturer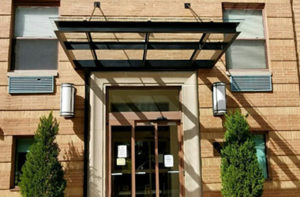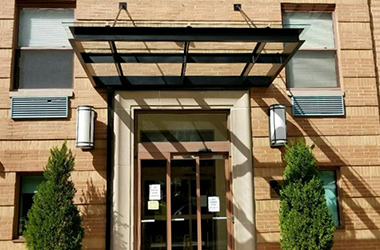 There are some who will say that having a fabric awning at their front entrance makes things look more upscale, more impressive. But what they won't tell you is that those fabric awnings need a lot more maintenance and upkeep than our metal awnings. When you go with one of our impressive awning solutions, they have been engineered to not only look great year round, but to stand up to all sorts of weather conditions.
As a metal awning manufacturer, we choose to work with aluminum as the metal of choice for several reasons. Aluminum doesn't rust, and it will not lose its integrity from prolonged exposure to the elements. Steel frame awnings slowly degrade over time and require a higher degree of maintenance to keep them free of rust. Aluminum also has a high strength-to-weight ratio and this makes it easier to install, while still offering superior protection and benefits.
Invest in Quality Metal Entrance Canopies
There are a lot of different metal awning manufacturers that you can choose from, but what kind of work have they done? We have developed five complete lines of different metal awning/canopy designs that can be customized in many ways. These are properly engineered metal awnings that will direct water runoff away from your doors and windows and will also provide needed shade to your building to help keep the interior cooler, with less work from your HVAC system. We have more than 20 years of experience and have multiple manufacturing facilities around the country to get your project done quickly.
From the more traditional styles of metal awnings and canopies, to the modern interpretations of these that feature glass or acrylic panels to allow the sunlight through, we have the right options for your building or property. Work with an experienced metal awning manufacturer that has dealt with all kinds of weather and building styles. Contact MASA Architectural Canopies today to learn more.