Outdoor awnings are all over the place, but because we see them everywhere you almost don't notice them, except when they aren't there. At MASA Architectural Canopies we have taken the venerable outdoor awning and added design elements along with quality engineering to produce some of the most sought-after outdoor awnings for commercial buildings of all sizes and shapes. And, because our outdoor awnings are made with aluminum and not other types of materials, they are some of the longest lasting and most beautiful awnings available anywhere. Contact our team today to learn more about adding one of our outdoor awnings to your property.
Benefits to Our Outdoor Awnings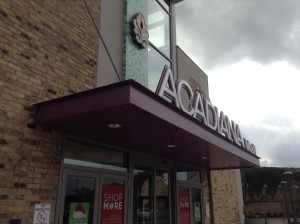 Our outdoor awnings aren't like other manufacturer's awnings because we choose to work with aluminum, which is a lightweight metal that doesn't rust, and therefore, also doesn't lose its integrity over time from that rust. We have engineered several different lines of aluminum frame outdoor awnings that also incorporate features such as water drainage as well as glass or acrylic panels. We can also add LED lighting if desired for your application.
When we install our outdoor awnings, we also install thermal breaks between the outdoor awning and the building to help prevent the transfer of heat from the awning frame to the building. It is the little things that all add up to major differences between our outdoor awnings and those of other manufacturers. With aluminum it also makes them easier to put up and secure to buildings without much additional strain on the building or the awning.
Outdoor Awnings Can Be a Competitive Advantage
Utilizing our Alumiframe series of outdoor awnings, we can help create the right look to the building and your business. These awnings can be customized with different colors and even have the name of your business on them as well so that you have advertising along with the other benefits that our outdoor awnings provide. If you want something a bit more unique, go with our Imagination series of awnings. This can be formed to make unique designs and shapes that will draw attention to your property in a way that nothing else can replicate.
We have been building outdoor awnings for more than 20 years all over the country and have developed a number of different outdoor awning options that will dress up your building and property while providing the protection you need. There are a variety of reasons to invest in a long-lasting outdoor awning from MASA Architectural Canopies. Contact us today to learn more.