Whether it is by ordinance of the local municipality that a store is located in or because that is just part of how a store decides they want to have the exterior of their building, having store canopies has been and will continue to be a stylistic choice that also provides protection from the weather. At MASA Architectural Canopies we have worked with many different stores, from retail stores to restaurants and other buildings to provide them with the right store canopy. We offer many different design styles for your store canopies as well as color options and we can also incorporate your specific graphics that help define and advertise your business. Contact us today to learn more about our store canopies program.
Why Store Canopies Matter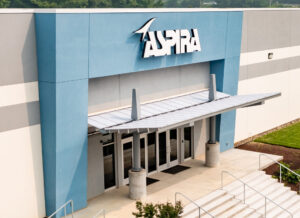 They may seem like an outdated option on a building, the fact is that the reason why store canopies are still being used are the same reasons they have been used for many years. Store canopies, when used over entrances, provide a bit of shelter for customers coming and going. Those entering have a chance to shake off any rain or snow that might be on their coats, as well as shaking off umbrellas. Those leaving have the opportunity to take out their umbrella or to put up a hood to protect them while they make their way to another building or to their vehicle.
Store canopies are also used over building windows to provide them with a bit of protection from the weather. This helps both the doors and windows to last longer because they aren't as exposed to rain, sun, and other weather as they would be without the store canopy. Some larger store canopies are also used to create additional selling space for retail stores or for sidewalk seating for cafes and restaurants.
Impact of Store Canopies
Store canopies can also help to boost business visibility. This can happen with the color choices for the store canopies as well as the brand logo that you may add to the canopy. While some store canopies will be used for more energy efficiency and security from the weather, other store canopies can be more decorative to provide spaces for a logo, artistic elements that complement a business, or other uses. The impact of store canopies have many dimensions and often offer several benefits no matter how they are utilized.
At MASA Architectural Canopies we have several different sizes, shapes, and options when it comes to creating the right store canopy for your needs. From advertising your brand with the right colors and logo to providing additional space for your customers as well as allowing you to add items right outside your door to boost sales, our team is ready to help you succeed. Contact us today to learn more.