There are many different kinds and styles of canopies, but perhaps one of the most common varieties are walkway covers. You will find these on many commercial buildings, such as airports, medical facilities, hotels, and many more. At MASA Architectural Canopies we have worked with thousands of clients all over the country to provide them with just the right walkway cover for their needs. Every walkway cover is unique based on the climate involved, distance, topography of the property, as well as the client demands. Our team designs, engineers and fabricates every material to guarantee topmost satisfaction levels for material only customers, architects, and contractors. Contact us today to learn more.
Why Include Walkway Covers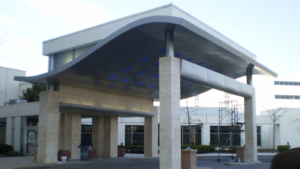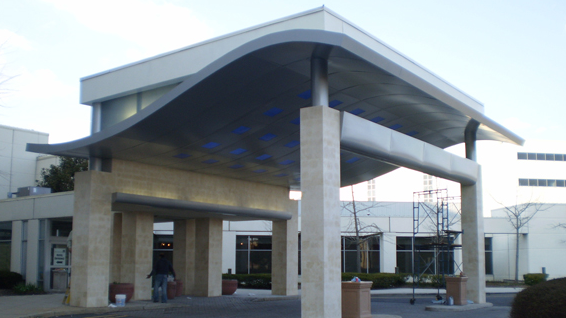 Many people will look at walkway covers on a property design and ask why they are included. It adds cost to a project, it is just another thing that will need maintenance, and it only is useful for a limited set of circumstances regarding weather issues. While in a narrow view these are correct, walkway covers do much more than these things.
While it does add cost to a project, the cost is negligible compared to the full project scope. And, walkway covers are extensions of the building itself. When you work with MASA Architectural Canopies we utilize aluminum for our walkway covers and other canopies so the maintenance aspect of these structures is minimal.
Walkway covers do provide protection from the weather, be it intense sunlight, rain, or snow. But an intangible aspect that is hard to quantify is the impression that is given by the inclusion of walkway covers to those who utilize them. Users appreciate them because it is something extra that didn't have to be done, but was done to increase satisfaction. Many times it's the little things like a walkway cover that can have a big impact.
Other Benefits of Walkway Covers
Lighting can be added to walkway covers to provide an easier time for users to get around, such as at a hotel or hospital. In colder climates where there is ice and snow, having a walkway cover over your sidewalks and other paths can present benefits for your maintenance personnel as well as those who regularly use those paths. In some cases you may also want to position benches along a longer covered walkway, providing a place for rest out of the elements for those who may need it.
Whether you are working on a new building and desire walkway covers or have an existing building that you want to enhance with walkway covers, be sure to contact MASA Architectural Canopies to work with our experienced team.